berry's loan
08 May 2012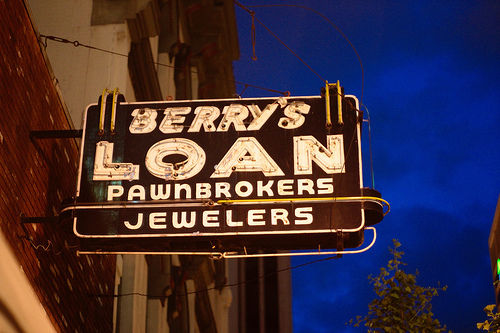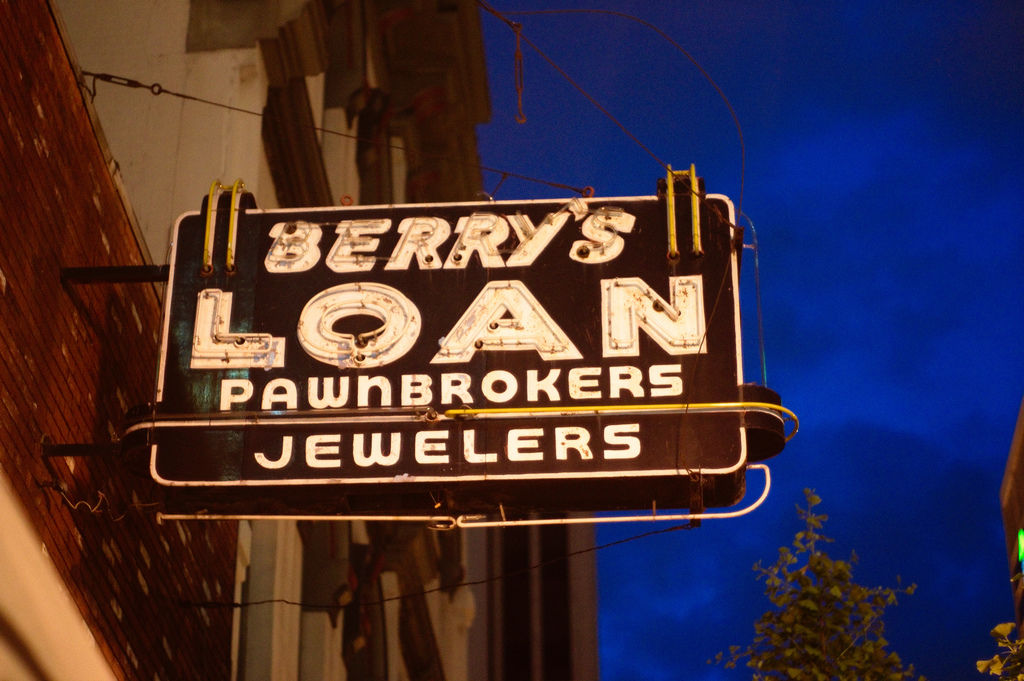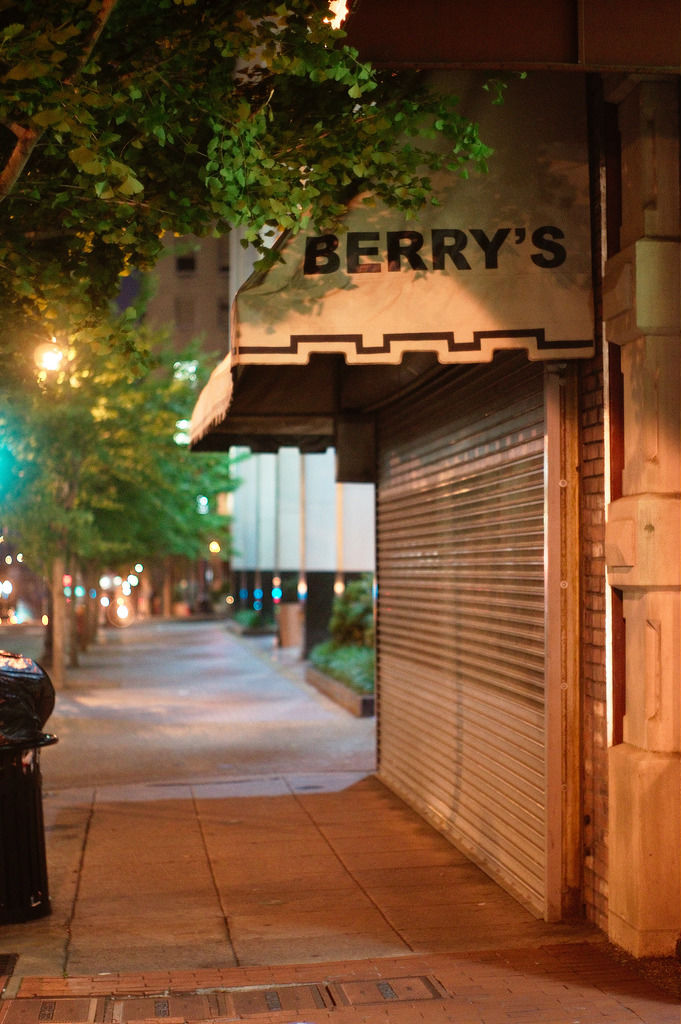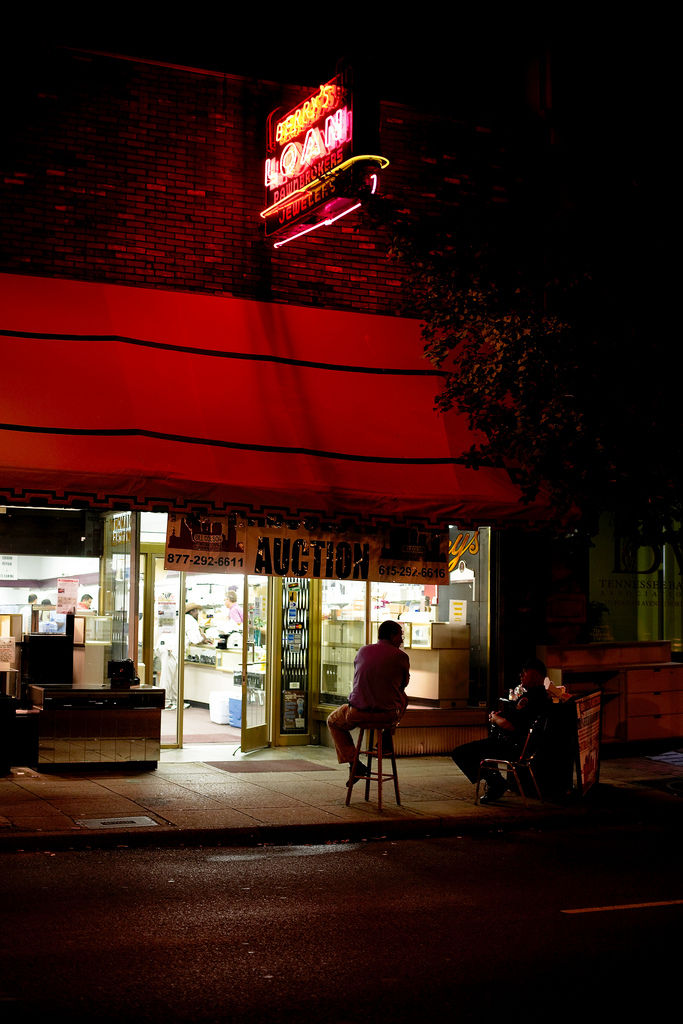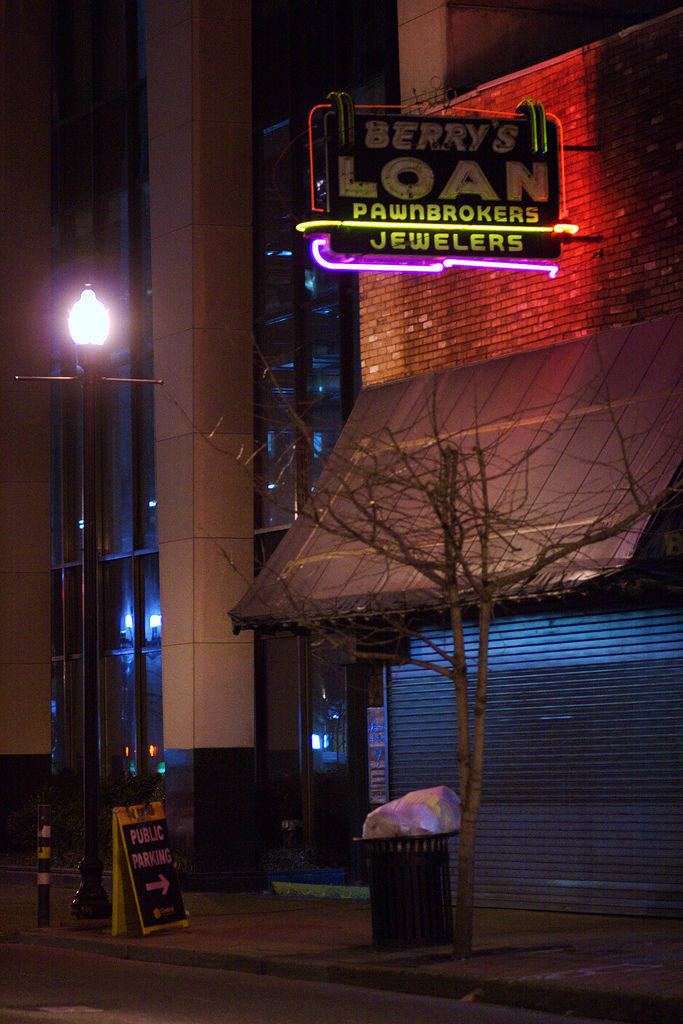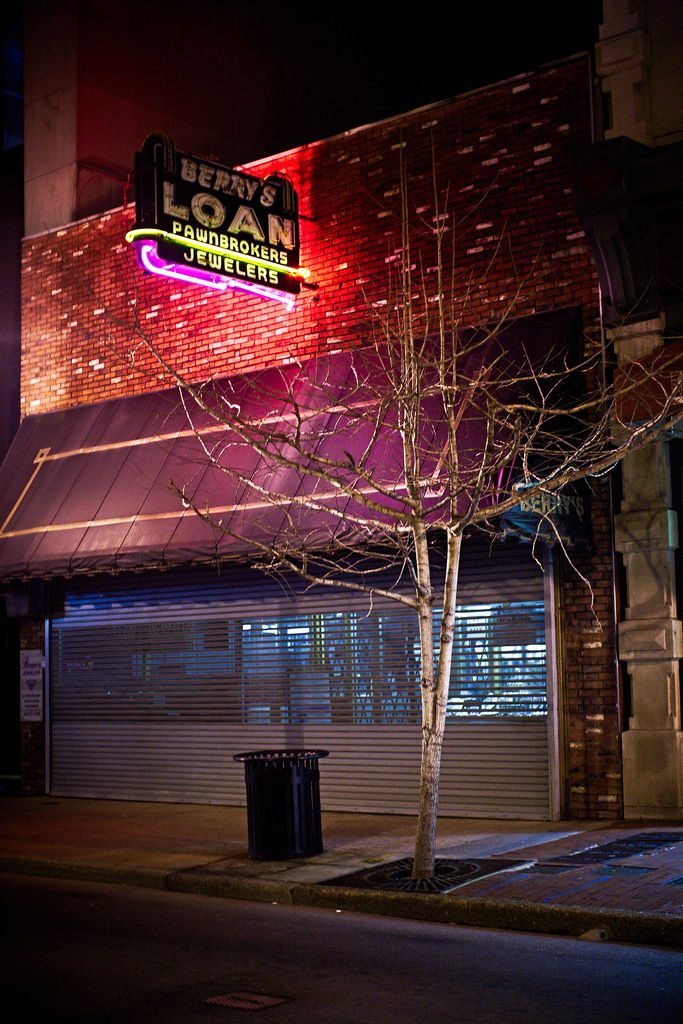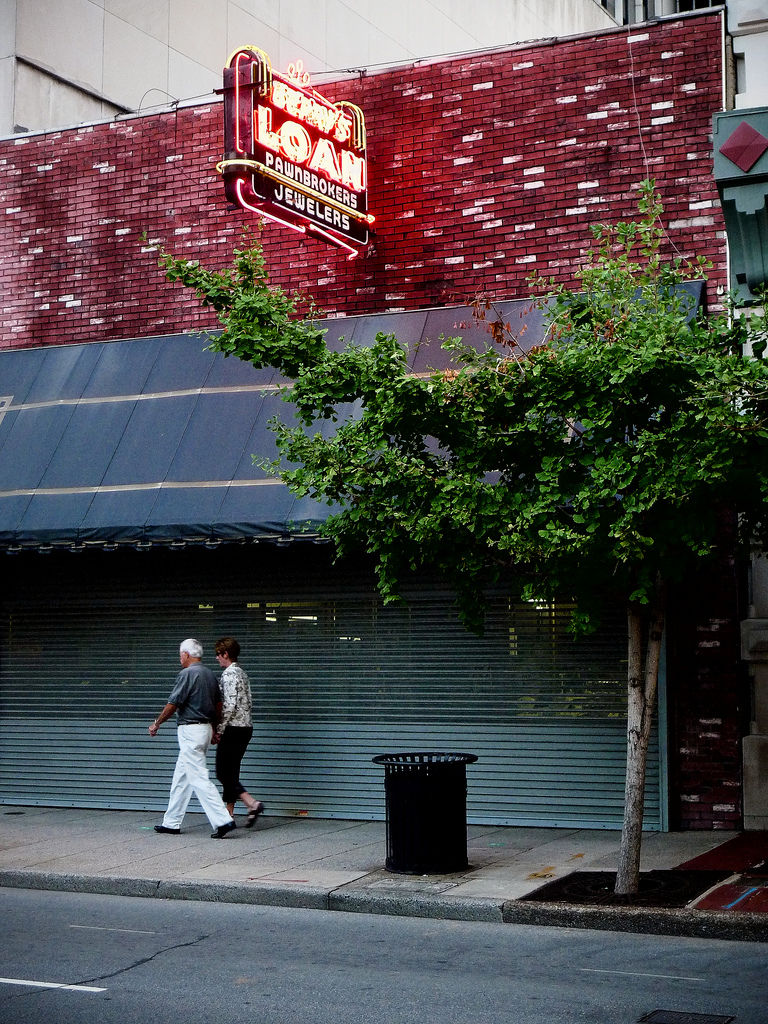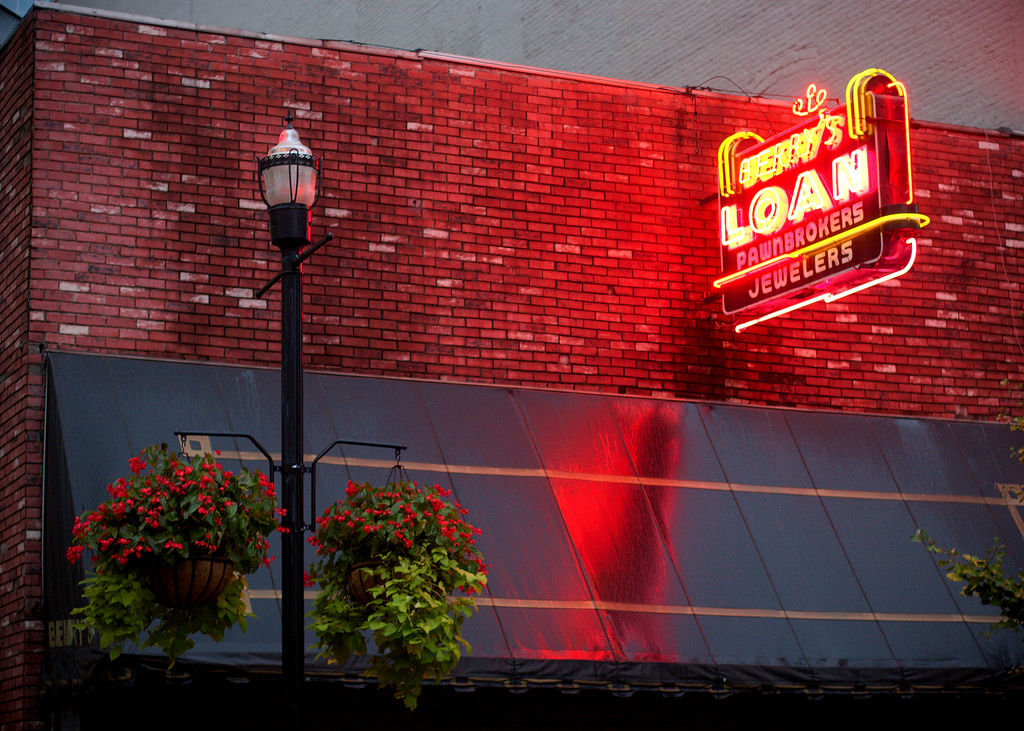 Berry's Loan, Nashville, TN. May 7, 2012.
It's odd to see this sign not lit up. It's been a fixture on 4th avenue north for more than 40 years. After 71 years in business, Berry's is closing up shop. Its remaining inventory was auctioned off on Saturday night.
I don't know what it is about that particular spot, but I've always found it to be particular photogenic. Nonetheless, I never felt like I got a particularly good photo of it. And, so, I've tried to get that Perfect Shot over, and over, and over. And over. Oh well. Quantity is a sufficient substitute for quality, right?
No word yet on who won the sign, which was auctioned off along with everything else on Saturday.