waves
27 Aug 2012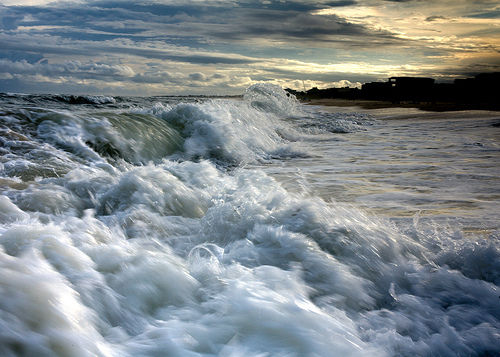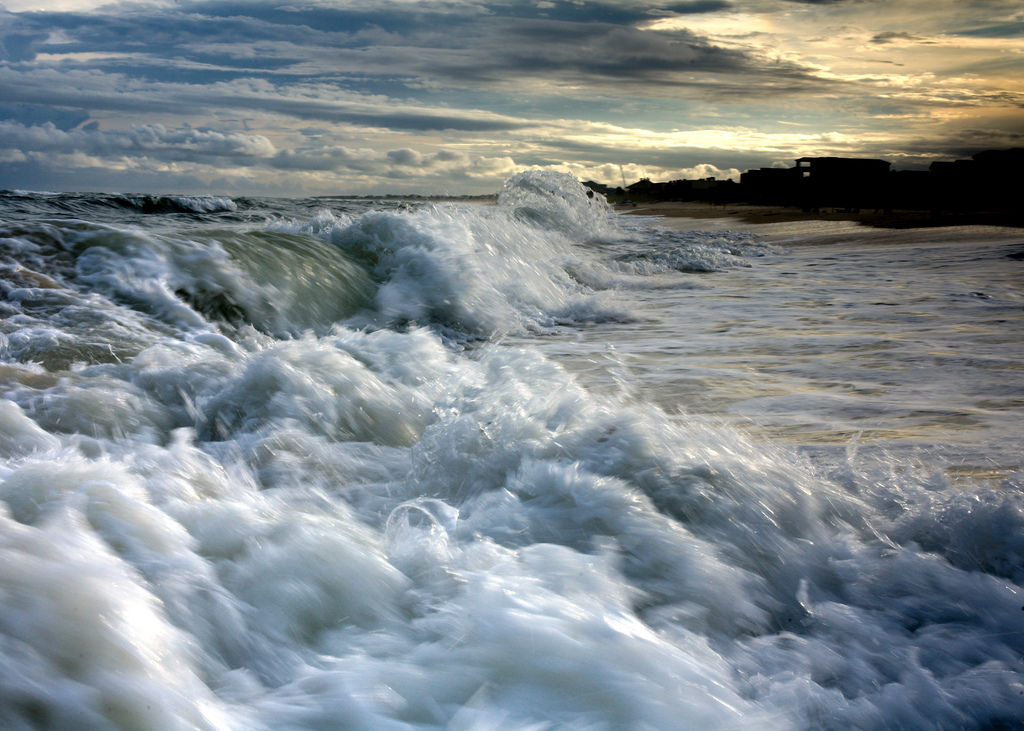 St. George Island beach, Florida. August 21, 2012.
While we were in Florida, I got bored (read: drunk) enough to go into the surf with my camera and try to apply my rollerderby photography skills by attempting pan shots of the waves in motion. It .. kinda worked, but not really. This one turned out okay, even though it wasn't much of a pan.
Apparently the waves in this area are currently nearing 12-17 feet, thanks to tropical storm (soon to be hurricane) Isaac. That's big. Here's hoping NOLA pulls through this one.