CSX Cumberland Swing Bridge
29 Jan 2013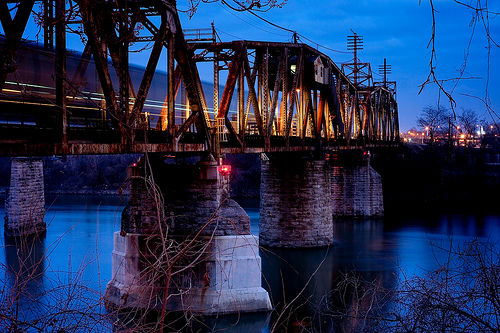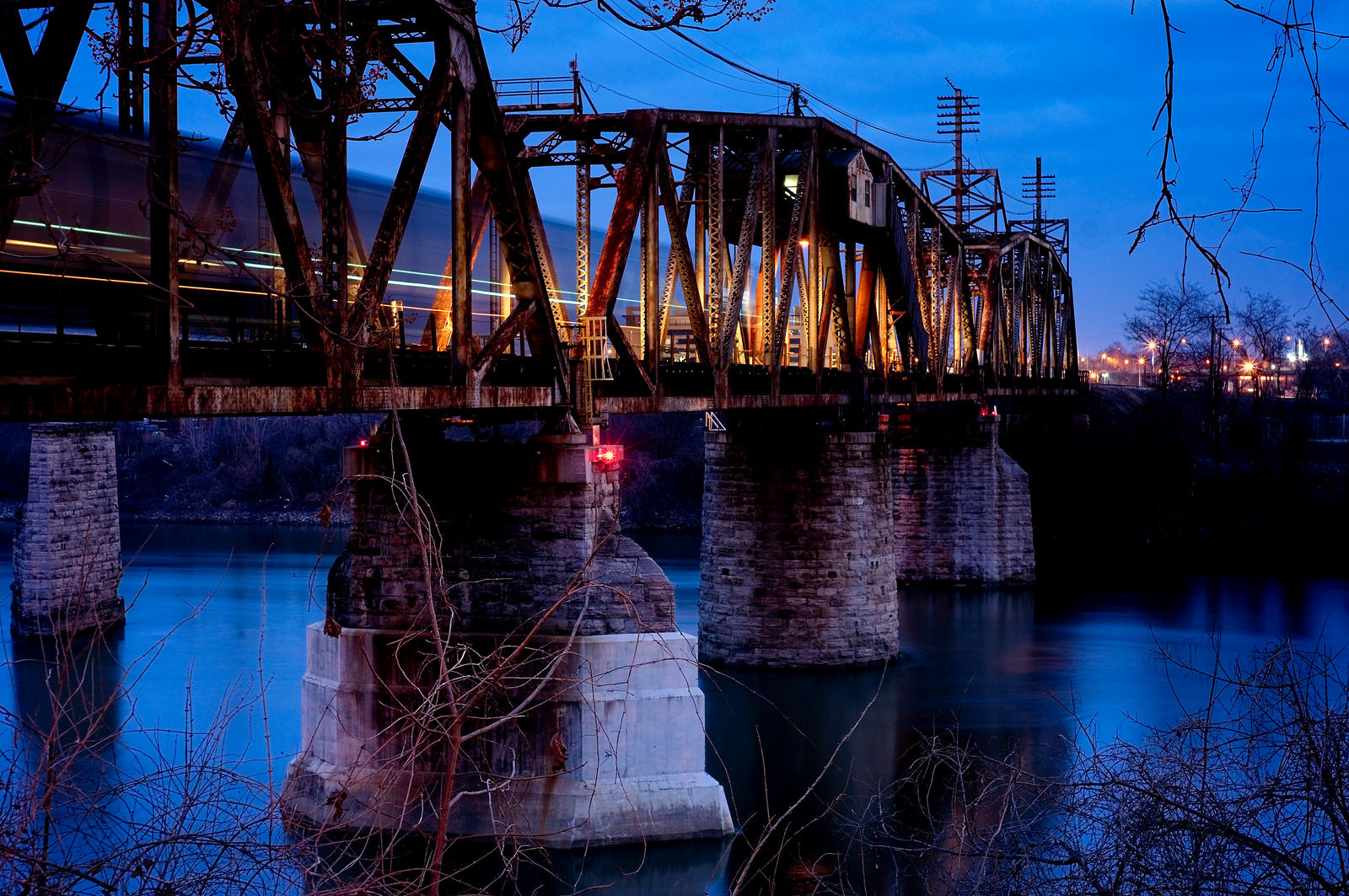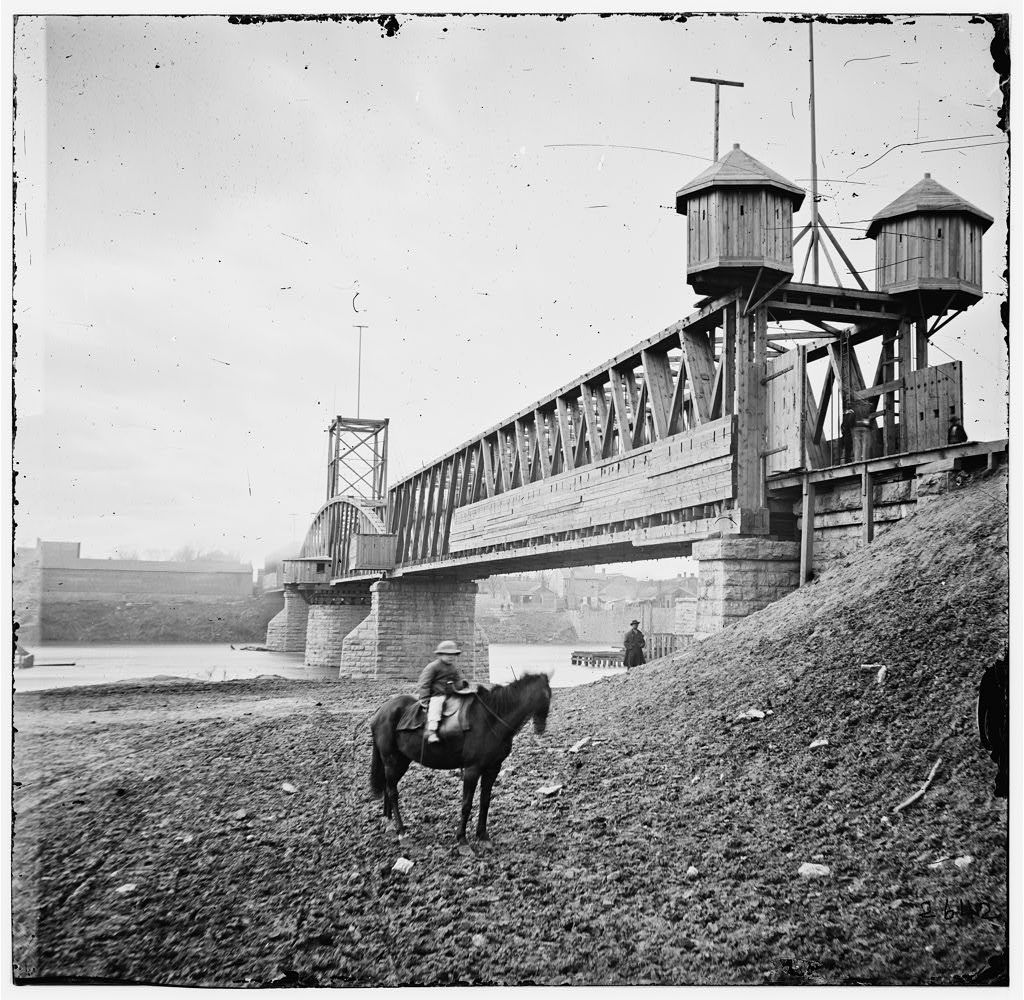 CSX Cumberland Swing Bridge, Nashville, TN. January 28, 2013.
In 1864, at the height of General Hood's assault on Nashville during the Civil War, the original railroad bridge across the Cumberland (pictured here) served as a strategic point of entry, and was burned by Confederate soldiers. Only the stone piles and piers remained, and the current camelback-truss swing superstructure replaced the old wooden bridge in 1916. The bridge's center truss can swing 90 degrees to allow taller ships to pass. The bridge is still in functional and operation today, as seen here.
The bridge has since survived flood and catastrophe — in September 1906, the L&N No. 102, loaded with passengers, plowed full speed ahead towards the bridge, unaware that the bridge was open and impassible. The train stopped, but not before the locomotive, a tender, a mail car and a baggage car plunged into the Cumberland, killing two crewmen.
UPDATE: I am wondering if the concrete reinforcement on the foremost pier (pictured above) was added after the accident in 1906. The train was headed north, so it would have plunged off the bridge right at that pier, so I wonder if it was damaged on the way down.