bruton snuff
01 Feb 2013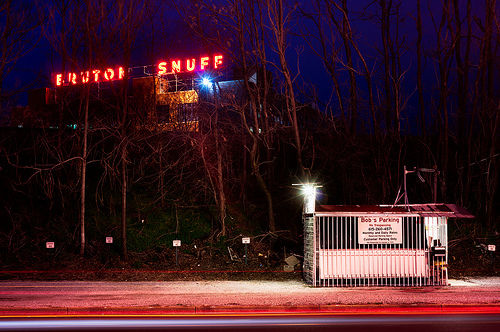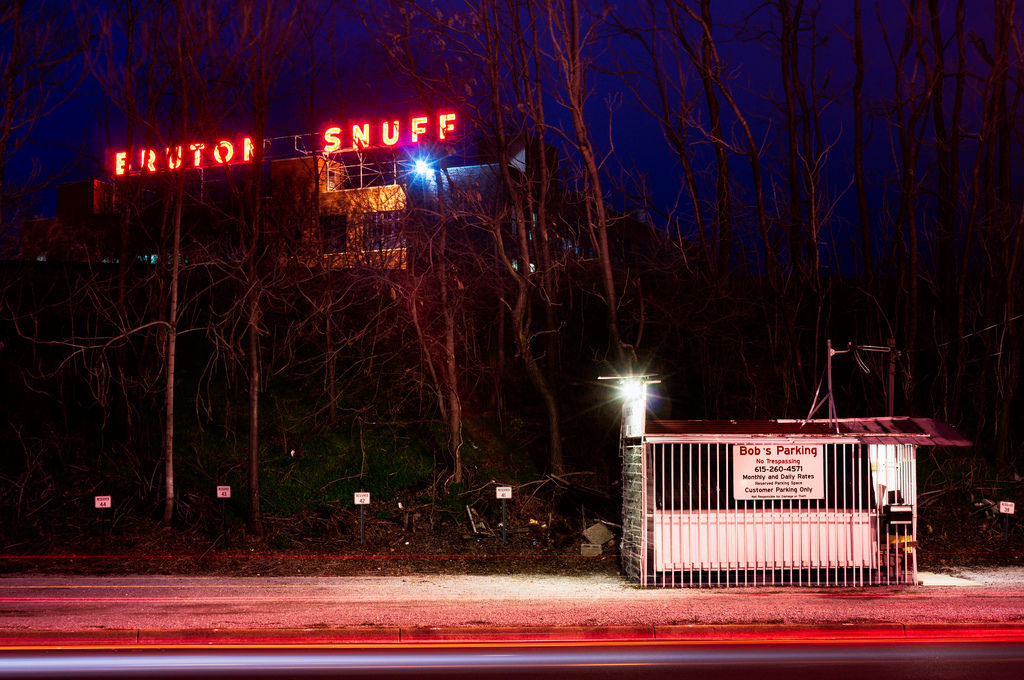 Bruton Snuff Sign (U.S. Smokeless Tobacco Company), Nashville, TN . January 31, 2013.
And I got a good job in Nashville
No way they can pay me enough
For grindin' up tobacco leaves
Making Bruton snuff
The Bruton Snuff sign is a well-known Nashville landmark. Bruton, a brand of Snuff still produced by the US Smokeless Tobacco Company, dates to 1898 — a scotch (smoked) snuff produced by the Bruton Brothers. Although it's frequently misquoted as "brut and snuff", Johnny Cash's "Southern Comfort" was written about working at Bruton Snuff. (I don't know if Cash ever worked at Bruton Snuff himself, but it seems unlikely.)
The mill for years was also home to the "Museum of Tobacco Art", which (surprisingly) was taking in over 15,000 visitors a year at its peak. The museum was closed to make way for office space in 1998.
Bob's Parking is a lesser known Nashville landmark. Presumably owned and operated by Bob, it offers relatively cheap parking. It has yet to be commemorated for eternity in a country song.