balloon man
10 Jun 2013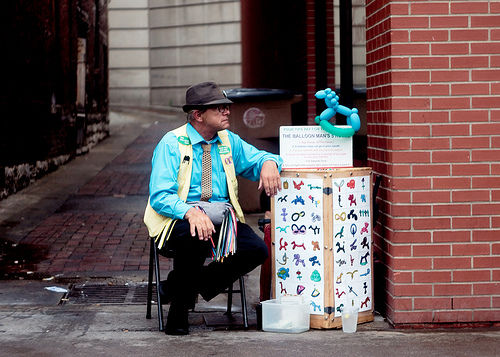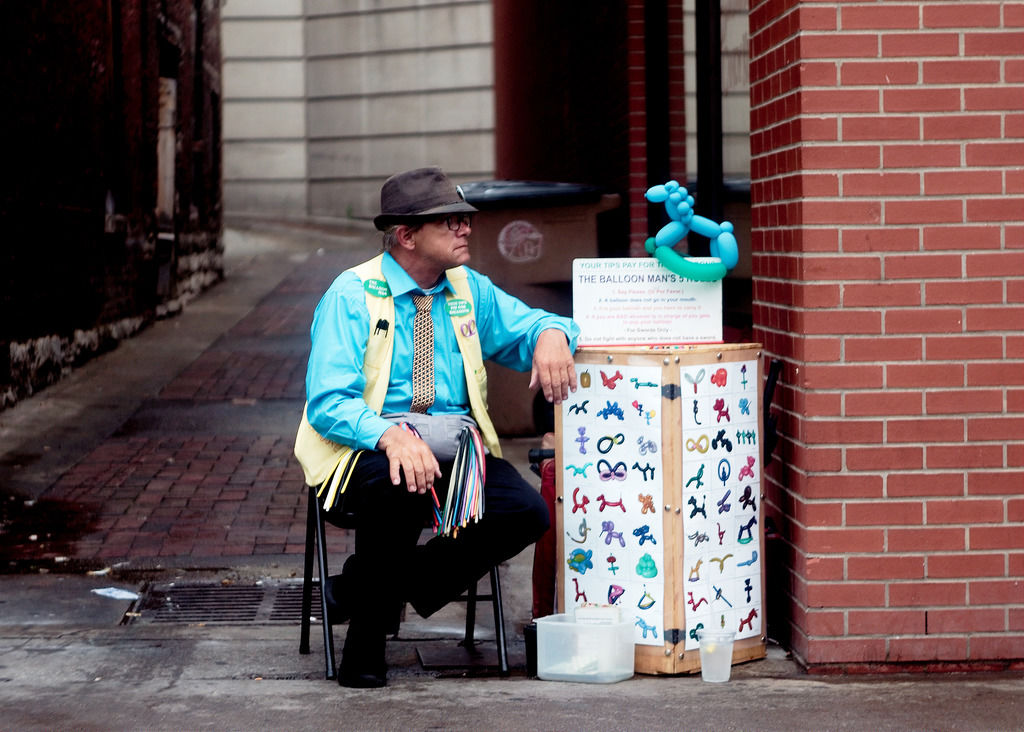 Balloon artist on lower Broadway.
Nashville, TN. June 7, 2013.
The Balloon Man's 5 rules:
Say Please (Di Por Favor.)
A balloon does not go in your mouth.
It is your balloon and you have to carry it.
If you are BAD whoever is in charge of you gets to pop your balloon.
– For Swords Only – Do not fight with anyone who does not have a sword.